Our Products
ZooteeK seeks out the finest and most trusted, specialist Basque products for the British market.
For centuries cheese has been a  staple of the Basque diet and remains much-loved and revered today, both within the regions it is produced and amongts consumers across the world.  Ancient traditions of making sheep's cheeses are now joined by cheeses from goats and cows to produce flavours that meet demanding, modern-day tastes.
ZooteeK provides a delicious selection of these award-winning cheeses.
Since the Neolithic era, shepherds and their flocks have followed ancient farming routes determined by the seasons; the high Basque mountains in the spring and summer times, and the deep, lush valleys during the autumn and winter months.  The bio-diversIty of these natural climates allows for the production of hard cheeses that are mature and intense in flavour, or those that are smooth and creamy in taste and texture.
The wisdom accumulated over thousands of years by Basque shepherds about their animals and lands goes into the making of Idiazabal cheese.  So much so, it is recognised as a European Culinary Heritage Product.
Its exceptional quality has been acknowledged on countless occasions. Particular highlights include the SuperGold medal at the World Cheese Awards in London and a second SuperGold medal at the World Cheese Awards in Birmingham.
Idiazabal cheese is made from the unpasteurised and unblended milk of the "Latxa" sheep.  The Latxa is a small yet strong animal, producing approximately 100 litres of high-quality milk a year.
Available with a natural or delicately smoked rind, this hard cheese is ivory in colour with a medium-intense flavour.  It is delicious enjoyed on its own with fresh bread and chutney, makes the perfect addition to a post-dinner cheese board, or is all the more indulgent when accompanied by thin slices of quince jelly or the traditional Basque apple jelly.
Of all the cheeses granted AOC (Appellation d'Origine Contrôlée) status across the Atlantic Pyrenean region, Ossau-Iraty is regarded as the best.
With strict adherence to standards of quality and  traditional production methods, this cheese is made from the milk of the Manech and Basque-Béarnaise breeds of sheep.  The rind is slightly rough with aromas of fresh, wild mushrooms.  The cheese itself has a buttery texture and an intense yet elegant, delicate flavour with notes of butter, mushrooms and toasted nuts.
Like the Idiazabal cheese, this brand  is also made from the Latxa sheep.  However, the milk that goes into making this smooth, creamy cheese is pasteurised and designed to be enjoyed within two months of production.
The ripening process of this cheese leads to a soft texture and a subtle intensity of soft, sweet undertones.
Serving Smooth Latxa will prove popular with even the fussiest of tastes and palettes.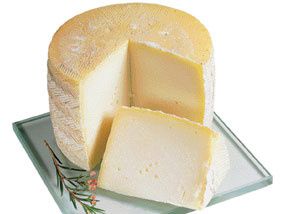 This pasteurised goats' cheese is soft, fresh and aged for a very short time.
Creamy and spreadable in texture, subtle to medium in its intensity of flavour, this cheese can serve as a delightfully indulgent snack or take pride of place in any culinary dish.  Pair it with a Navarre white wine to bring out the very best of its flavour.
Our organic cows' cheese has a slighty rough rind and the aromas of fresh, wild mushrooms.  With small, irregular holes and a creamy, yielding texture it has an intense flavour yet elegant and delicate finish, complex with notes of butter.
The addition of this cheese to any menu is fully justified and well deserved.
All ZooteeK's meats are sourced from animals that live outside on small farms where they feed on grass, chestnuts and acorns. For those animals not raised on farms but hunted in the wild, they forage for foods, fruits and nuts from oak, chestnut and hazelnut trees.
The Basque pig ("Euskal Txerri") is a beautiful rare breed, recognisable by its big ears and white and black colour. Each pig grows in size slowly and naturally, accumulating a large percentage of body fat that contributes to its rich and delicious tasting meat.
Made with top-quality loin meat and cured slowly for three months, our chorizo is naturally bright in colour with a quite simply amazing aroma as it cooks.  The perfect balance of meat and fat for the finest taste, our chorizo is best served sliced.
This is a ham of extraordinary taste. This is attributable to the traditional curing process, the salt used and the good quality fat from our naturally raised pigs.  The merit of this ham means it can be served on its own or is pure indulgence when accompanied by our Idiazabal cheese and Rioja wine.
The deep flavour of our bacon is not only the result of the quality of our pigs. It is also due to the correct amount of salt in the curing process and the "choricero" pepper added for seasoning.  This meat is not to be confused with that of the "bacon butty". Our bacon is beautiful served in a pintxos (tapas) of ham, chorizo, olives and cheese.
A delicious part of the pig, the loin provides a lean meat that is deep in flavour and with a texture that is smooth and tender.
Lose yourself in an afternoon filled only with Rioja, artisan bread and slices of this superlative meat.
Similar to chorizo, this meat makes an exciting addition to any sharing board or platter.  Like our ham, the quality of this meat allows it to be served on its own or it can be accompanied by a selection of our cheeses for an especially memorable and celebratory lunch.
"Beasain black pudding", is a light black pudding made of leeks, onions, pig's blood and fat. As the pudding does not have any rice added to it, it is lighter and smoother than others that are available.
Place the pudding in a large casserole dish with plenty of water, a leek, an onion and simmer slowly for an hour. It is a perfect accompaniment with Tolosa beans and can also be enjoyed on its own with fresh bread and a glass of Rioja.
The wild boars are hunted in the forests of the Basque Country during the autumn and winter months when they have the highest quantity of fat, therefore guaranteeing the most succulent and tastiest meats. Adhering to strict rules set by the Basque government to ensure the preservation of the species and the eco-system, the wild boars can only be hunted once they are adults.
All our wild boar products are gluten-free.
Made from the leg and shoulder of the wild boar, the deep flavours and vibrant red colour of this chorizo is obtained only through the use of natural ingredients.
As with our wild boar chorizo, the leg and shoulder of the animal is used in the making of this strong-tasting yet beautifully tender meat.
As with our wild boars, our deer are hunted in the forests of the Basque Country during the autumn and winter months.  This is when the animals have the highest quantity of fat and therefore provide the most tender and tastiest of meats possible. Adhering to strict rules set by the Basque government to ensure the preservation of the species and the eco-system, the deer can only be hunted once they are adults.
All our deer products are gluten-free.
Made from the leg of the deer, the deep flavours and vibrant red colour of this chorizo is obtained only through the use of natural ingredients.
As with our deer chorizo, the leg of the animal is used in the making of this strong-tasting, tender meat.
The natural resources of the Basque coast are characterised by the exceptional quality of its fish. Anchovies, bonito, hake, horse-mackerel and sardines deserve their reputation as tasty catches. Other fish such as cod and tuna also have a long tradition in Basque fishing. Fresh fish, tinned and semi-preserved fish from the Basque Country are sold in major markets throughout the world, including the largest fish market of all: Japan.
In recent years, the Basque fishing fleet has been modernised to allow for substantial improvements in its activity, sustainability and the quality of its produce. The Basque Government Strategic Plan for Fishing is driving forward overall quality and sustainable development, whilst the Basque fleet is characterised by its use of traditional fishing techniques that respect the delicate marine eco-system.

Albacore tuna and Atlantic bluefin tuna are delicious fish of the highest quality.  Individually caught by fishers using approved traditional fishing tackle - rod (with live bait) and coastal trawling - we guarantee the sustainability of fishing grounds and the conservation of marine resources. This means that all our tuna products are dolphin-friendly.
The Basque Government "Eusko Label" certifies the superior quality of both these fish, having undergone a rigorous process that guarantees compliance in terms of size, freshness and fishing methods.
Albacore tuna stands out from other tuna for its flavoursome meat and excellent texture. Albacore tuna is an essential part of any healthy diet, rich in omega-3 and a good source of protein, vitamins and minerals.
Tinned tuna and bonito (part of the tuna family) from the Basque Country are renowned for their outstanding quality and marketed as luxury products in restaurants and specialist gourmet shops.  A strong sense of tradition and craftmanship, combined with the use of advanced technologies, create a healthy product of the finest quality that is sold in leading markets around the world. Today, these Basque bonito and tuna proucts proudly bear the label "Bonito del Cantábrico del País Vasco".

The Cantabrian anchovy is highly valued for its distinct aroma, texture and pink meat, both when eaten fresh or when salted and tinned. ZooteeK brings you these coveted anchovies as a semi-preserve in tins and glass jars, bearing the label "Anchoa del Cantábrico del País Vasco".
In addition to their great taste, Basque anchovies are a remarkably healthy food; easy to digest, plentiful in vitamins and mineral salts, and high in unsaturated fats.

Our sardines are caught only once they are mature, guaranteeing a bigger with less fat than many others used in the potted sardine industry.  Our sardines are fished in the Bay of Biscay and prepared following traditional methods that involve first cleaning the sardine, salting them and a drying process that takes a total of six days.
Finally, the sardines are potted using the finest quality Basque olive oil.
ZooteeK works with family farmers who consistently produce foods with the utmost respect to the traditional farming methods of the Basque Country.
The bean of Tolosa, "Tolosako Babarruna" is for the purists. Locals add the dry beans to cold water in earthenware pots, bring them to the boil, add a dash of olive oil and leave them to simmer for about three hours. The only tolerated deviation from this century-old approach is to add a little onion or a bay leaf. No spices, no tomatoes, no meat. Just beans.
The bean is delicious; black and shiny - fading to deep purple when cooked - buttery and fine-skinned, with a unique taste.
The cooked beans are often served with "Ibarra" peppers and a local black pudding called "Beasaingo Odolkia".  For vegetarians, the beans need nothing more than a hearty chunk of bread to mop-up their deliciously thick sauce.

This bean has been grown in the Basque Country since the 18th century and today forms the base for many stew and casserole recipes.
The Gernika is a pinto bean, magenta in colour and traditionally grown on small allotments. The "Eusko label" has been granted to this bean since 1999, in recognition of its excellent taste.

The Romans made great use of this type of bean, which they turned into flour to make bread.
This red and white bean now forms a staple part of the diet of people from the south of the Basque Country and has been given Protected Designation of Origin (PDO) status.
If you are looking to create a satisfying and comforting meal based on the foods of the Basque Araba region, this dish is perfect.
The Espelette Pepper ("Ezpeletako bipera") is the treasured chili of the Basque country, known for its robust and slightly smokey flavour.
Some chilis are given treasured status, celebrated in art, the kitchen and festivals. The Espelette Pepper is a cultural and culinary icon in the Basque Country, such is its reputation.  To be given the name of the Espelette Pepper, the chili must be grown, harvested and dried according to specific cultural traditions.
The Ibarra peppers bearing the "Eusko label" - guaranteeing quality and authenticity - are quite simply delicious. Distinguished by their thin skin, tender flesh, green-yellow colour and mild (not hot) taste, these peppers have an unmistakable quality.
Presented in glass jars of varying sizes, this exquisite delicacy is popular both as an accompaniment to other dishes and as an appetiser.
Easily recognisable thanks to their small size, triangular shape, curved tip and deep, blood-red colour, Piquillo peppers have an outstanding reputation for their luscious flavour. They can be eaten as a starter or appetiser, sprinkled with garlic, drizzled with our oils and vinegars, served as a garnish or stuffed with our finest goats' cheese.
The delicacy of their flesh and succulent taste have made these peppers a mainstay of restaurant menus. In addition to the "Eusko Label" seal of quality, Gernika peppers have been awarded the European "Protected Geographical Indication" (PGI) in recognition of their cultural and gastronomic status within the Basque Country.
Our white asparagus are discernible by their pure colour, velvety smooth texture and exquisite flavour.
Using ancient traditions, the harvesting of our asparagus begins early in the morning so that they can be canned within the same day without losing any of their natural water content or fresh taste.
People have believed in the curative and cleansing powers of the artichoke since time immemorial. Whether cooked or taken as an infusion, they possess considerable tonic, digestive and liver cleansing properties.
Our scrumptious artichokes come bottled and can be served with our delicious olive oils and fresh bread as a tasty accompaniment to any anti-pasti dish. They can also be used as an appetising ingredient for cooked dishes and salads.
Our cabbage is perfect with our traditional, distinctive and suculent "Tolosa beans".
Open the jar, heat the cabbage, add a dash of our Extra Virgin Olive Oil and just enjoy.
Tasty, comforting and the perfect energy-booster for British winters.
This is the classic Basque dessert. It has a crispy, tart-like exterior and a soft filling. Two completely different but equally delicious fillings are traditionally used; more commonly it is made with an almond-flavoured cream filling, but it can also be made with black cherry jam.
With all its natural properties, honey bearing the "Eusko Label" is subject to one of the most demanding regulation standards in Europe.
Our honeys retain all their biological properties to preserve and guarantee their quality. The bees feed on nectar collected from the natural fauna and flora of the unpolluted Basque countryside, giving our set honey its beautiful flavour, colour and sweetness.
As their name suggests, our caramelised almonds are covered in sugar. The sugar makes the nuts darker, harder and moreishly sweeter.  What really makes these nuts delightful  is the quality of the raw almonds, sugar and water used. Our producers use only the best ingridients to ensure these almonds stand out from others.
ZooteeK also supplies caramelised sesame seeds and pumpkin seeds.  These can be enjoyed as a healthy, tasty snack on the move, to add flavour and texture to salads or sweetness to desserts.
Made with only apples, sugar and a squeeze of lemon, this jelly is perfect with any of our sheep's or cows' cheeses.
No preservatives or artificial colours are used in ithe making of this smooth, firm and utterly delicious jelly.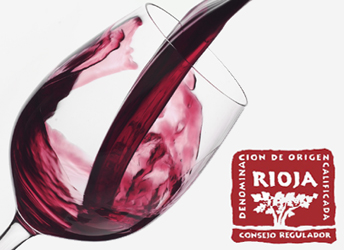 Rioja is a wine region with a DOC (Denominación de Origen) awarded designation of origin, an area of which is in the Basque Country.
Rioja wines are normally a blend of various grape varieties and can be either red (tinto), white (blanco) or rosé (rosado).
Among the Tintos, the best-known and most widely used grape variety is Tempranillo.
Some of the most sought-after grapes come from the Basque limestone or sandstone-based "old vine" vineyards. These vines are over 40 years in maturity and are prized not only for their age but also their low yields and concentrated flavours.
Txakoli is a slightly sparkling, very dry white wine that is truly unique in taste and moreso in how it should be poured.
Normally served as an aperitif and drunk within one year of bottling, it is normally poured into tall glasses from a height in order to "break" the bubbles.  Txakoli is the perfect accompaniment to any fish dish and Basque "pintxos" (tapas). It typically has between 9.5-11.5 ABV.
This wine is as fresh and envigorating as the costal vineyards where the grape is grown.
Cava is a sparkling wine protected by law, just as Champagne and Prosecco are, and is produced using the champenoise method. The Cava region was established in the 1980s and its sparkling wine quickly became protected by the EU in recognition of its unique quality and taste.
Cava from the Basque Country rivals Italian Prosecco and French champagne in its crisp, dry taste and the quality of its tiny bubbles.

January to April is cider season in the Basque Country, and you will hear the familiar, friendly cry of "chotch" ("txotx" in the local language), which means to break out the cider. At this point, people duck through small doorways in farmhouses and emerge into cavernous rooms filled with enormous chestnut barrels, their glasses tilted towards a fine flow of wheat-coloured cider.
Basque ciders are flatter and drier than their European counterparts, typically between five and six per cent in alcohol content.
ZooteeK has selected the best bottled ciders to be enjoyed by you, confident it can compete - and beat - the popular brands found in Britain.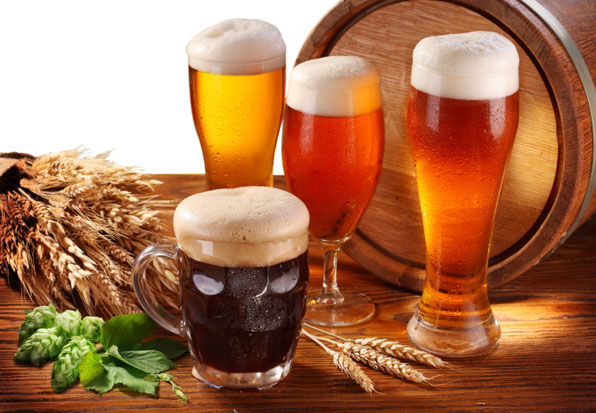 Due to the success of our wines, the Basque Country is less-known for its beer industry.  Yet our small, independent breweries are led by passionate people who create pilsners, bitters and stouts using the fresh water springs of our lands.
Using the finest natural ingredients and careful brewing techniques, these beers are always balanced and bright.  With a great depth of flavour and a long finish, they have almost too much pride as they display a resolute character such as that of the Basque Country.  These are the ideal beers for restaurants, complementing a range of foods and flavours.
From the country that produces the finest wines and ciders, there has to be exquisite juices.
Our juices are produced using only natural fruit without the addition of sugars, preservatives or artificial colours.
A simple mouth-watering choice in a healthy diet for adults and children.
The collection, drying, storage and packing processes of our teas use no pesticides or chemical fertilisers. This guarantees that all the natural properties are kept in each and every one of our infusions.
We offer over 20 different infusions, including herbal and detox teas. Packed in boxes to protect them from light and humidity, you can be assured of a tea that is refreshing and light.
We bring you our intensely aromatic Extra Virgin Olive Oil, pressed from the "Arbequina" and "Empeltre" variety of olives.
Much like wine-making, climate, soil and the way the olives are harvested and pressed all have an impact on an oil's character.  To produce our oil, the olives are harvested as they begin to ripen and are cold pressed within twelve hours of being picked. This produces very low fat yields and a sweet, smooth and fruity taste to all our oils.
 In addition to the more usual cider and wine varieties, the centuries-old Basque traditions of vinegar-making hace adapted to bring you new and exciting flavours. These include modena vinegar, txakoli vinegar and cider vinegar with espelette peppers.  Take our Extra Virigin Olive Oil and add a generous splash of these vinegars; with some bread for dipping and a group of friends, you have the makings of an exquisite evening.

ZooteeK offers you rock salts in a variety of formats, including liquid salt, to sharpen flavours, stimulate taste and provide you with a quality essential ingredient in your cooking and seasoning.
Our sauces can be added to fish, meat, pasta and even cooked eggs for a new, different and satisfying cooking experience.
Try adding a spoon of "Espelette" or "Gernika" sauce to your food to create a lovely dinner for you, your family, friends and guests.